Annual Furnace Maintenance Checklist
Maintain your equipment to prevent future problems and unwanted costs. Keep your cooling and heating system at peak performance by having us do annual pre-season check-ups.
HVAC manufacturers all recommend annual inspections and maintenance by a qualified technician. They also have language in their warranties saying that damage to the units caused by improper maintenance is not covered under the warranty.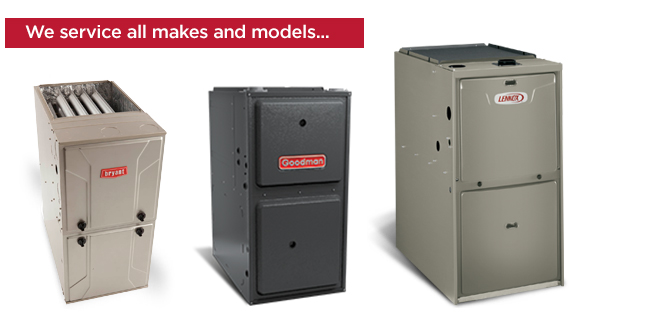 We provide the following for our annual furnace maintenance.
Check vent system for blockage and/or leakage. This includes the outside termination and the connections at and internal to the furnace.
Check and inspect heat exchanger for rust and corrosion.

Check burners for proper ignition, burner flame and flame sense.

Check blower motors and induced draft if applicable, If necessary an amp-draw test should be conducted on the blower motor and compared with what is listed.

Check blower wheel for debris and cleaned if necessary (this requires complete removal of the blower wheel).

Check all gas connections.

Check and replace filters (but this needs to be done much more frequently than annually).
Get in Touch